2022 SPEAKER PROFILES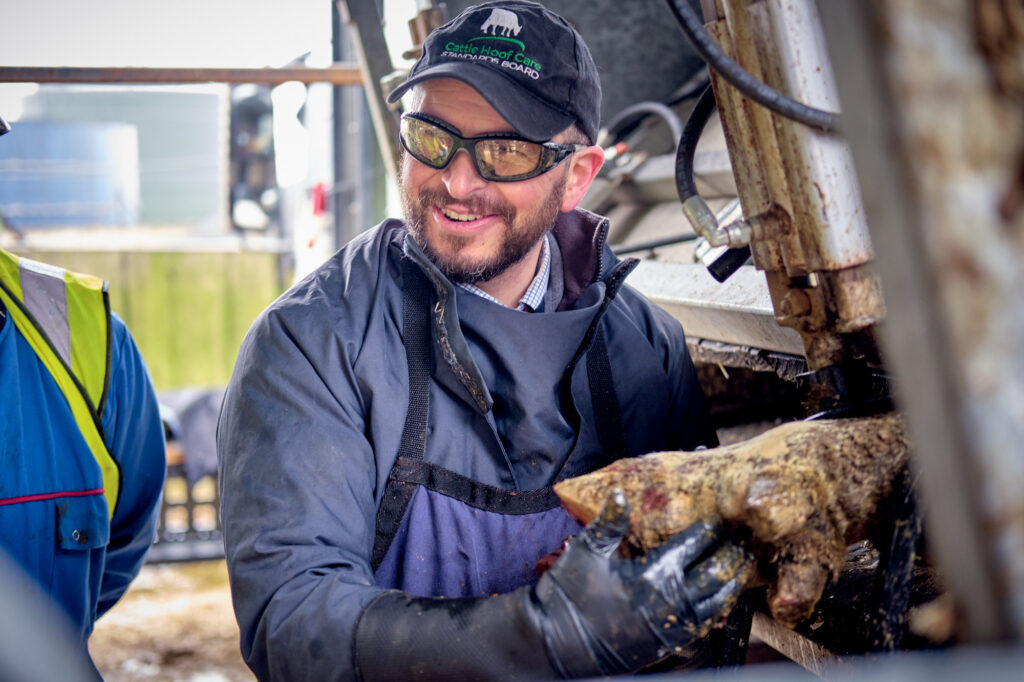 Nick Bell – MA VetMB PhD PG cert Vet. Ed. FHEA DipECAWBM(AWSEL) MRCVS,Honorary Associate Professor at University of Nottingham
Nick Bell grew up on a small sheep and beef farm on the Welsh border. Following qualifying from the University of Cambridge, Nick spent three years working as a clinician, then applied to do a PhD at the University of Bristol with professors Webster, Whay and Main on lameness in dairy cows. This work led to a post-doctoral research fellowship on the Healthy Feet Project in 2007-10. In 2010, Nick secured a senior lectureship position at the Royal Veterinary College where he worked on the Cow Tracking project with collaborators at Essex, Writtle and Exeter. Since 2016, Nick has worked as an independent herd health veterinary consultant based in Dorset, UK, and as an honorary associate professor at Nottingham University, where he remains involved with lameness and welfare research. He is a member of the European Board of Veterinary specialists and an RCVS recognized specialist in animal welfare. He has interests in claw trimming approaches in dairy cows, having supervised a Dartington Cattle Breeding Trust project (Sophie Mahendran, master's degree student) and the latest AHDB-funded project (Sara Pedersen, PhD). He also has an interest in automatic monitoring of cow behavior and welfare. He still gets great enjoyment from treating a lame cow and supporting a farmer with an upgrade to a cattle shed.
---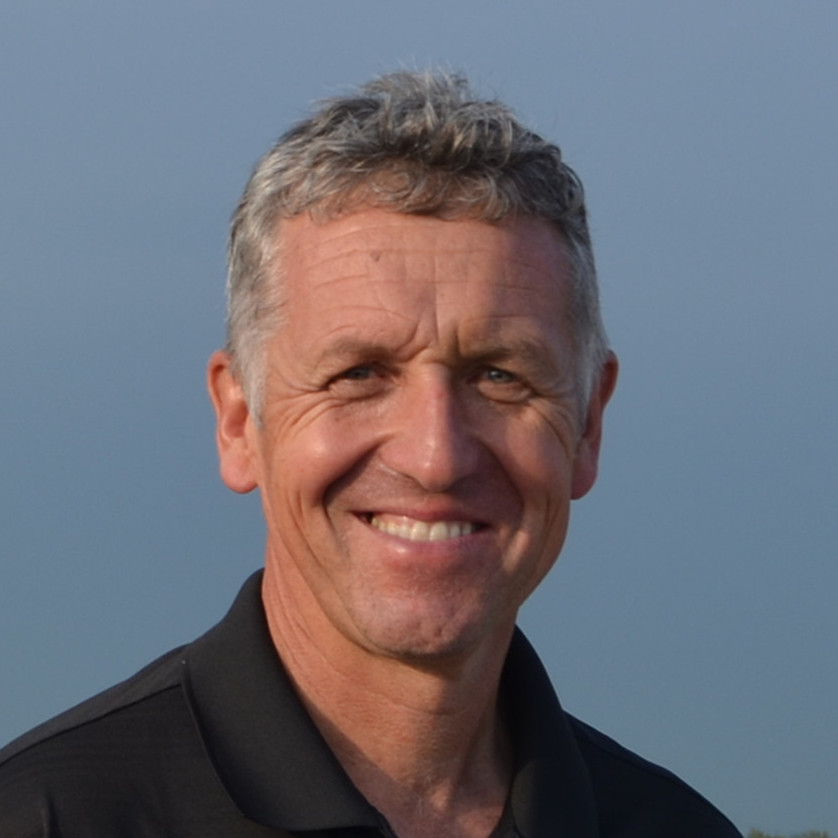 Karl Burgi – Save Cows® Network
Karl Burgi, founder of the Save Cows® Network companies, has served the international hoof health industry for 34 years. As a hoof care provider and hoof health consultant, Karl collaborates with industry leaders around the globe to minimize lameness and foster animal well-being by facilitating hoof health educational programs and seminars. In addition, he continues to develop hoof care equipment and products to service the needs of the modern dairy farm while ensuring cow comfort is the top priority. Karl's personal passion and business mission is to SAVE COWS®.
---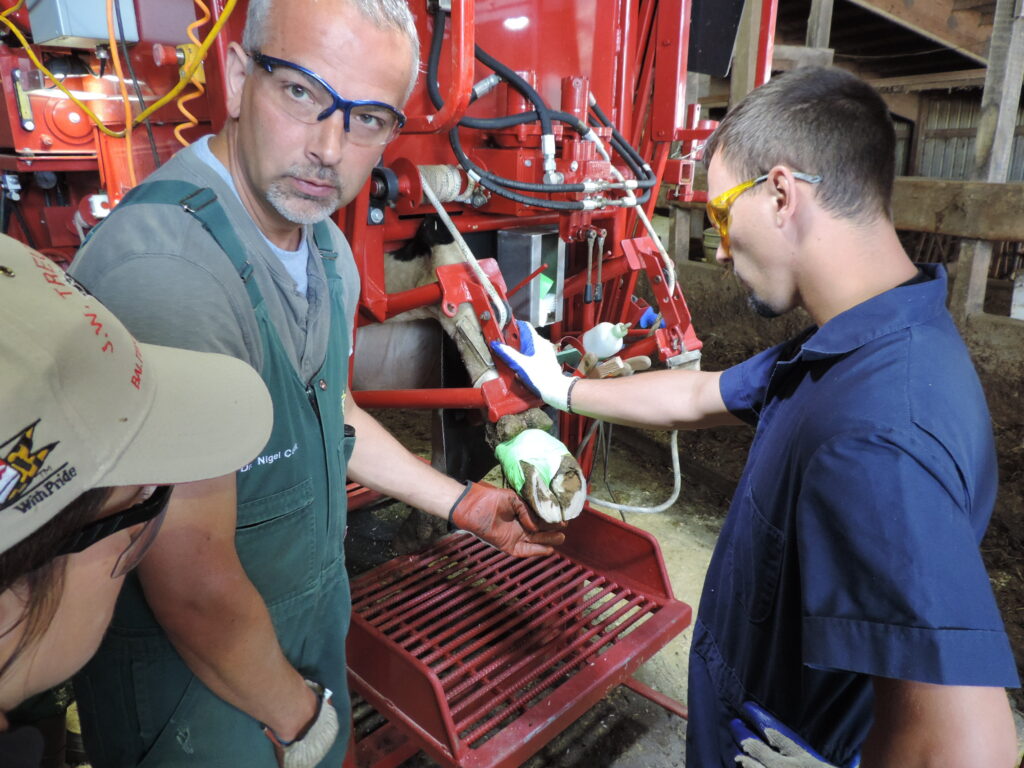 Nigel Cook – MRCVS

Nigel Cook is a professor in the food animal production medicine section of the University of Wisconsin-Madison School of Veterinary Medicine. He qualified as a veterinarian in 1992 and worked in a large food animal clinic in Southern England for four years before moving to the Royal Veterinary College, Hertfordshire, where he spent three years as a lecturer and head of the large animal ambulatory clinic. Since 1999, he has been in Wisconsin, teaching veterinary students, performing research and developing outreach to improve dairy cattle well-being. His particular interests include lameness prevention, cow comfort and improving facility design. He developed The Dairyland Initiative – a resource to drive the creation of welfare-friendly cattle housing in 2010. He is currently chair of the department of medical sciences, past president of the American Association of Bovine Practitioners (AABP) and was awarded the Wisconsin Veterinary Medical Association Veterinarian of the Year in 2019 and the AABP Award of Excellence in 2021.
---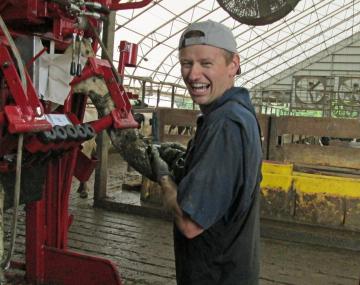 Gerard Cramer – DVM, DVSc, University of Minnesota
Gerard Cramer has been an associate professor of dairy production medicine at the University of Minnesota since 2013. Prior to coming to Minnesota, he earned his Doctor of Veterinary Medicine degree and DVSc graduate work from the University of Guelph, owned a dairy farm and a lameness-focused veterinary practice. Gerard likes to teach, train, consult and do research on cows' feet and the associated data. Outside of that, he enjoys spending time with his family and running crazy distances on trails with the order of preference of all the above – depending on the day.
---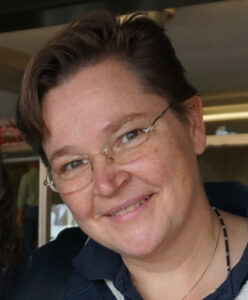 Doerte Doepfer – DVM, PhD, Professor Department of Internal Medicine at UW-Madison
A veterinarian, epidemiologist and microbiologist by training, Dörte Döpfer is a professor in the Food Animal Production Medicine Section of the School of Veterinary Medicine at the University of Wisconsin in Madison, Wisconsin, USA.
She works on large data sets about infectious disease dynamics, spatial modelling, food safety, and emergence of antimicrobial resistance factors. In addition, lameness, particularly digital dermatitis, prediction models for rare events, machine learning for One Health and farm animal production medicine, computer vision models, and disease surveillance are part of her research projects.
---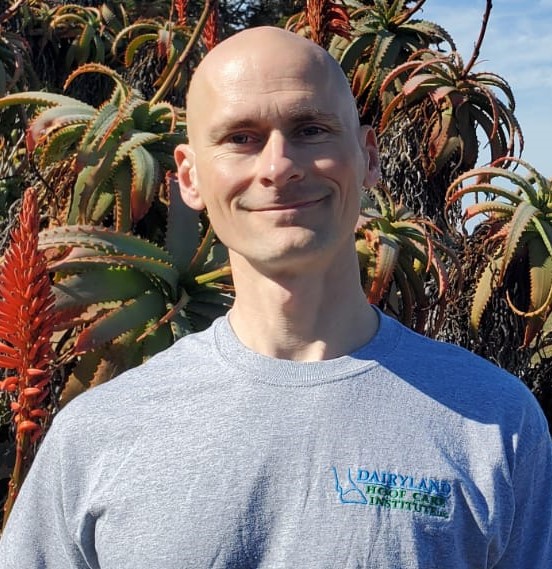 Lee Erickson – Sure Step Consulting International, LLC
Lee Erickson was born and raised on a dairy farm in the hills surrounding Eau Claire, Wisconsin. It was his love of working with dairy cows that attracted him to becoming a hoof trimmer. He attended the Dairyland Technical Hoof Trimming Course in 1998 and graduated from the Advanced Hoof Care Course in 2003. Lee provides functional and therapeutic hoof trimming services to dairies of all sizes with a variety of conditions and challenges. Additionally, Lee travels throughout the United States to consult with some of the country's most progressive producers. His dedication to his clients and concern for cows provoked him to always ask "why?" He believes in networking with other trimmers to find the right answers to improve cow productivity and the bottom line of his clients.
---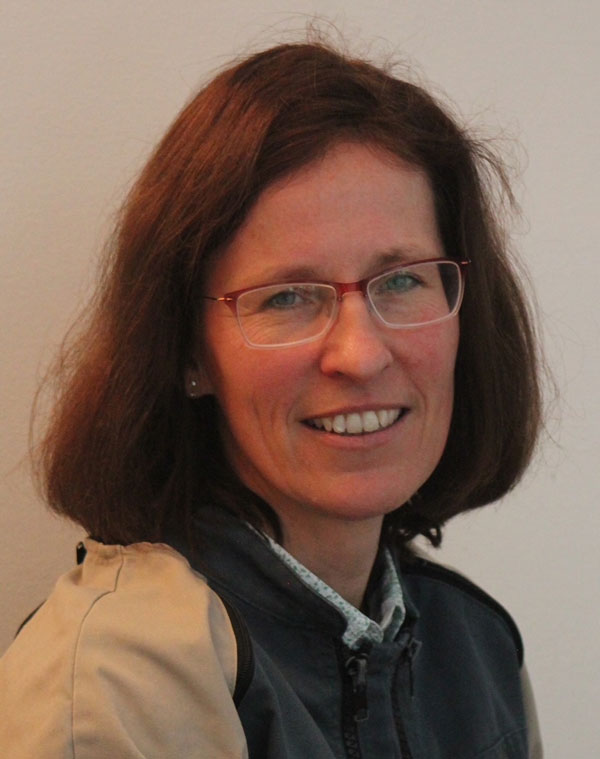 Andrea Fiedler – DVM, Partner at Hoof Health Associates Dres. med. vet. Fiedler, Grimm & Kröger
Andrea Fiedler has been a veterinarian, researcher and data analyst specialized in hoof health, large animal behavior and husbandry since 1998. In their practice specialized on hoof health, where she works together with her associates Katharina Grimm and Charlotte Kröger, she does consultation for farms with major lameness issues, treats severe and "hopeless" cases of lame animals, and conducts industrial as well as academical research in the field. Due to the practice's high specialization and expertise, the more difficult, rare and severe cases are regular patients. Therefore, she has gathered a lot of experience in the treatment of these hoof health issues.
---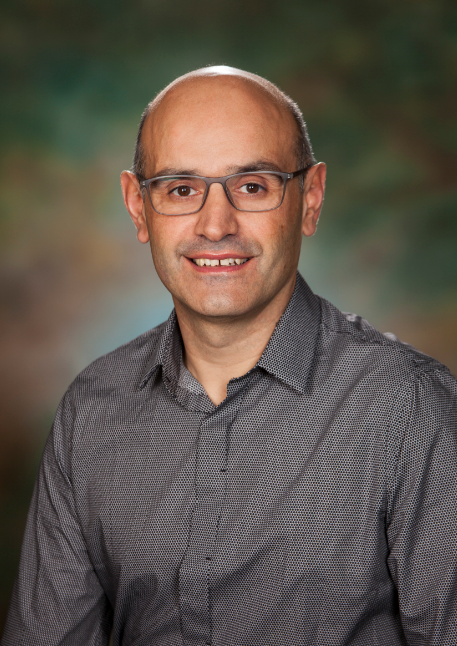 Arturo Gomez – DVM, PhD, Zinpro Corporation
Arturo Gomes is a veterinarian with a strong interest in the different aspects of hoof health and management of dairies. He holds a Master in Clinical Investigations and a Ph degree in Epidemiology and Public Health by the University of Wisconsin, Madison with emphasis in Hoof Health. He is part of the research and discovery team at Zinpro Corporation with responsibilities in the coordination of the ruminant R & D team, the provision of technical support of Zinpro nutritional strategies in the field and the development of new products aimed at improving the wellbeing of animals and people.
---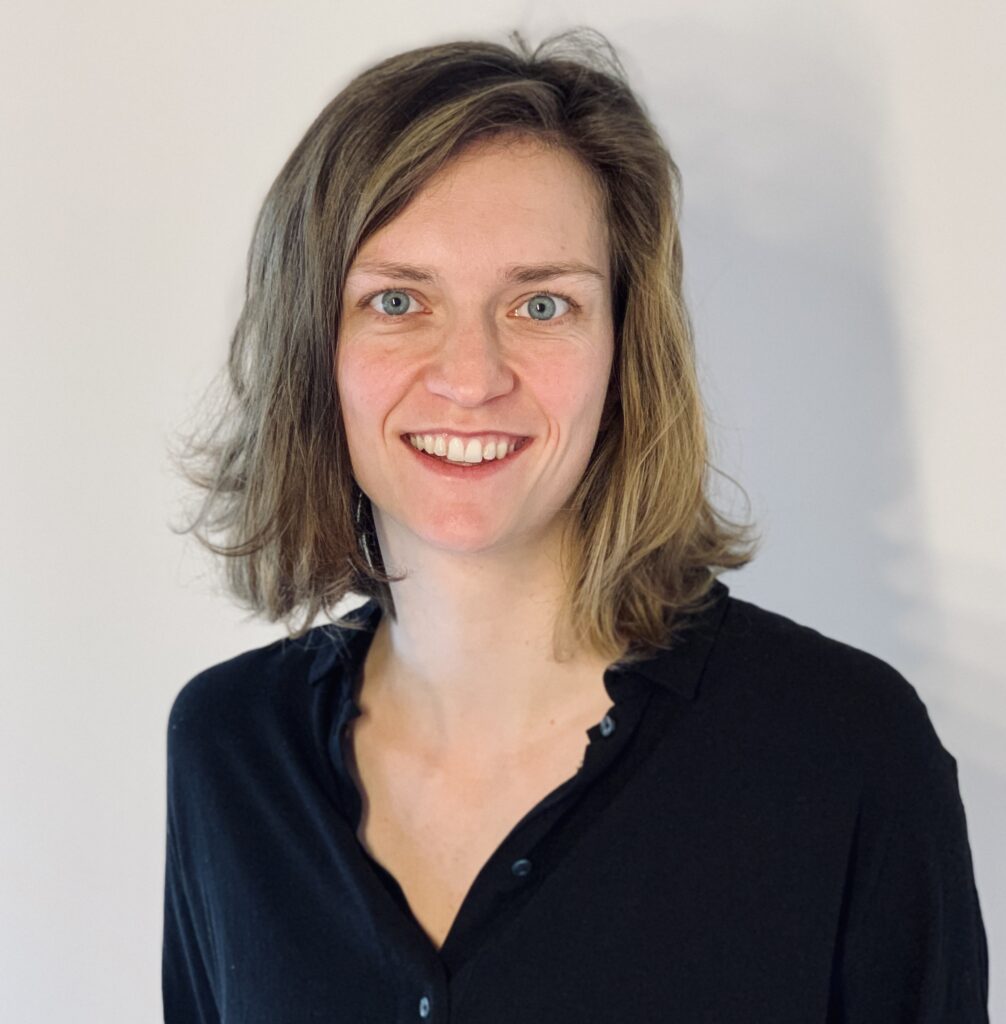 Katharina Grimm – DVM, Partner at Hoof Health Associates Dres. med. vet. Fiedler, Grimm & Kröger
Katharina Grimm is a veterinarian, researcher and data analyst specialized in hoof health, large animal behavior and husbandry. In their practice, specialized on hoof health, where she works together with her associates Andrea Fiedler and Charlotte Kröger, she does consultation for farms with major lameness issues, treats severe and "hopeless" cases of lame animals, and conducts industrial as well as academical research in the field. Due to the practice's high specialization and expertise, the more difficult, rare and severe cases are regular patients. Therefore, she has gathered a lot of experience in the treatment of these hoof health issues.
---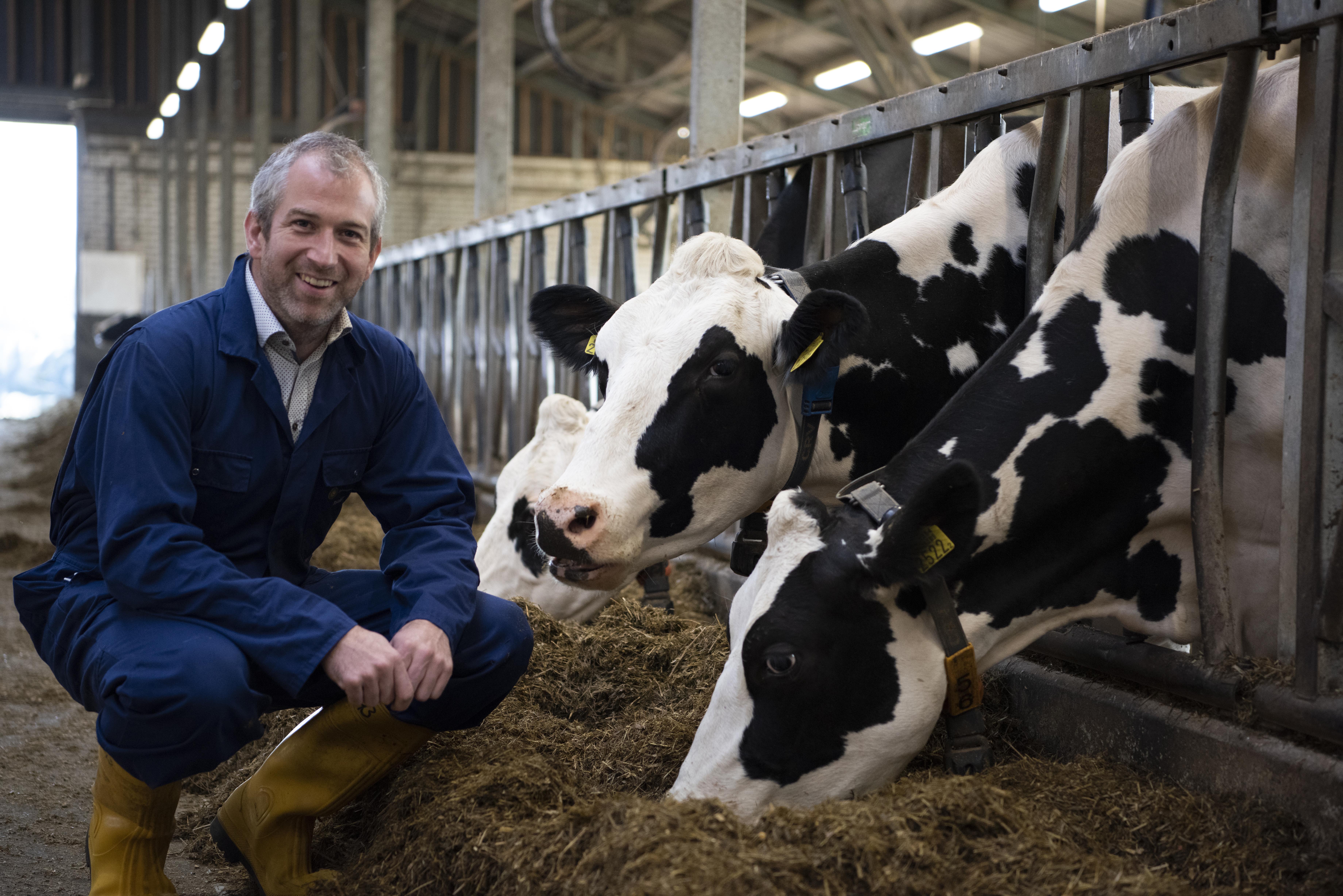 Miel Hostens – DVM, PhD, Assistant Professor in Sustainable Ruminant Health at Utrecht University
Driven by a passion for dairy farming grown on my grandmother's farm but adjusted towards data science by a technology driven mother, I was able to find a hot spot between both disciplines. I share an extreme passion for both disciplines, and I'm devoted to creating methodologies using precision livestock farming to monitor sustainable food production systems from a global perspective.

Assistant Professor at department of Population Health Sciences focusing on Herd Health Management in relation to Precision Livestock Management and Big Data in Dairy Cows.

* Education of bachelor & master students in Veterinary Medicine.
* Statistical training of Ph.D. students in data management in the area of dairy cows.
* Post academic and extension services in the area of herd health management in dairy cows.
---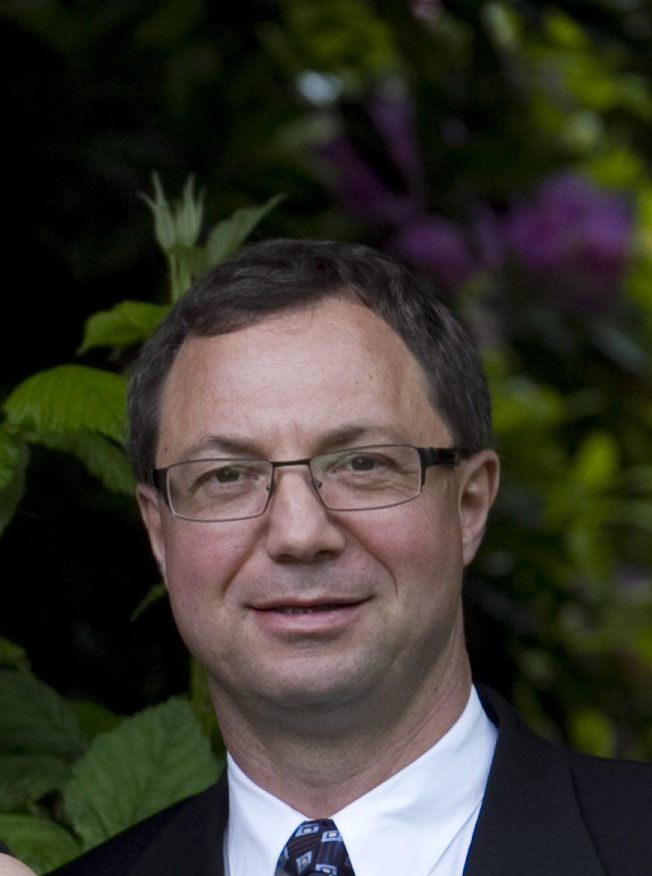 Murray Jelinski – DVM, MSc, Professor and Alberta Chair in Beef Cattle Health and Production Medicine.
Murray Jelinski received his Doctor of Veterinary Medicine degree from the Western College of Veterinary Medicine (WCVM) in 1985. Upon graduation, he established a mixed animal practice in southeast Saskatchewan, which he owned and operated for seven years. In 1992, he returned to WCVM to complete a master's degree in herd dedicine. Murray then began a career in the Canadian veterinary pharmaceutical industry, starting as manager of regulatory affairs and product development for Hoechst Roussel Vet (Regina, Sk), and ending a decade later as general manager for MetaMorphix Canada Inc., an earlystage biotechnology company. He then returned to WCVM in 2005, being hired for the newly created Alberta Chair in Beef Cattle Health and Production Medicine. This position was specifically created to foster education and research in the area of beef cattle production. Murray has a broad range of research interests, including the changing demographics of veterinary practitioners and livestock producers in western Canada, pneumonia and arthritis in feedlot cattle caused by the bacterium Mycoplasma bovis, toe tip necrosis syndrome in feedlot cattle, digital dermatitis ("hairy heel") in feedlot cattle, and internal parasites of pastured yearling cattle.
---
Charlotte Kroeger – DVM, Partner at Hoof Health Associates Dres. med. vet. Fiedler, Grimm & Kröger
Charlotte Kroeger grew up on her family's dairy farm and started her studies to become a veterinarian after a year on different farms in New Zealand in 2008. During her studies, she found her dedication to hoof health through work with hoof trimmers and veterinarians, and has worked with them since 2009 on that interesting topic. For her doctorate degree, Charlotte conducted a study about different antibiotic and antibiotic-free treatments on digital dermatitis. Since 2015, she has worked at the department of veterinary sciences in Munich as the chair of anatomy, histology and embryology, and teaches students. In addition to her work at the university, she works on farms as a hoof health specialist, gives talks or workshops for farmers, hoof trimmers or veterinarians, and supports her family's dairy.
---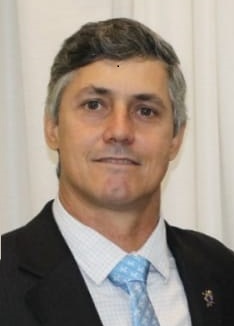 Luciano Marega – DVM, Stand-alone Hoof Trimmer in Marega Hoof Care, state of São Paulo, Brazil.
Luciano Marega is a veterinarian from the University of Marília (UNIMAR). He earned his master's degree in veterinary surgery from the Universidade Estadual Paulista (UNESP). His specialties include the treatment of foot injuries and postural disorders in beef and dairy cattle. He has developed and has been improving alternative therapeutic techniques such as "Long Time Hoof Bandage" and shoeing in cattle. It promotes seminars on farms and breeder associations to help control lameness. She has been a speaker at two important international events, II International Symposium on Claudication, Bogotá, Colombia, 2019 and Getawey 2022, an annual meeting of the Hoof Trimmer Association (HTA), February 2022
---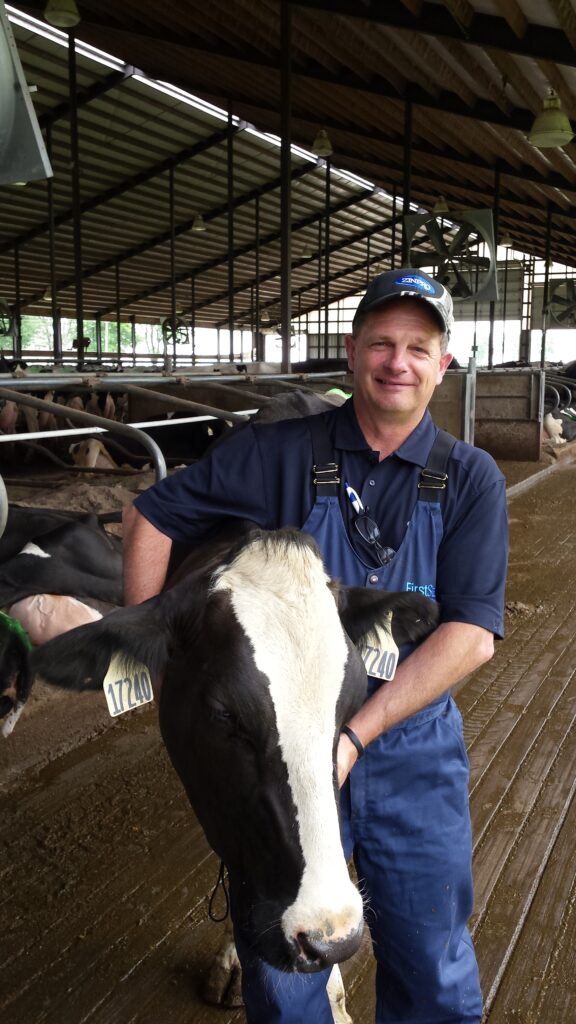 Roger Olson – PAS, Dairy Account Manager for Zinpro Corporation
Roger Olson has been the dairy account manager for Zinpro Corporation for more than 10 years. He is on farms most days – helping solve lameness issues, such as corkscrew claws. Previously, Roger owned and managed a 1,150-cow dairy with low lameness and high production. Additionally, he is an advisor for Professional Dairy Producers of Wisconsin.
---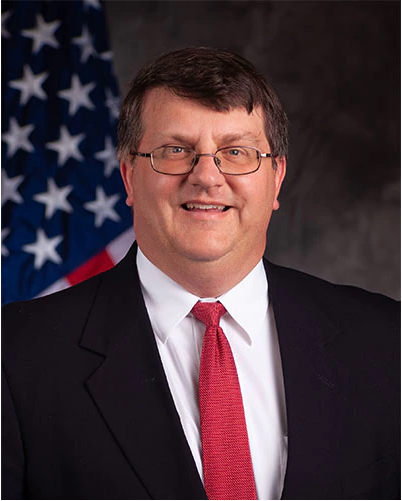 Paul Plummer – DVM PhD DACVIM(LAIM) DECSRHM, Professor and Anderson Endowed Chair in veterinary science at Iowa State University
Paul Plummer is a professor and Anderson Endowed Chair of veterinary science at Iowa State University. He also serves as the executive director of the National Institute of Antimicrobial Resistance Research and Education, hosted by Iowa State. His primary appointment is in the department of veterinary diagnostic and production animal medicine, with a joint appointment in veterinary microbiology and preventative medicine. He grew up milking dairy cattle and dairy goats, and continues milking dairy goats with his family in Boone, Iowa, today. He is boarded by the American College of Veterinary Internal Medicine in Large Animal Medicine and is the only person in the United States boarded by the European College of Small Ruminant Health Management. He has teaching responsibilities in the veterinary medical professional curriculum in food animal and small ruminant medicine, as well as having an active research laboratory that focuses on bacterial and zoonotic diseases of food animals, including digital dermatitis. He is a Distinguished Fellow of the National Academy of Practice and an Honorary Diplomat of the American Veterinary Epidemiology Society. He also serves as a voting member of the U.S. Presidential Advisory Council for Combating Antimicrobial Resistant Bacteria.
---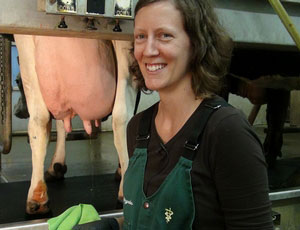 Erin Royster – DVM, MS Assistant Professor, Department of Veterinary Population Medicine, University of Minnesota
Dr. Royster graduated from the North Carolina State University College of Veterinary Medicine in 2011. She completed a Master of Science in Veterinary Medicine at the University of Minnesota College of Veterinary Medicine, with an emphasis in milk quality and udder health. Dr. Royster is currently an Assistant Professor in Dairy Production Medicine at the University of Minnesota College of Veterinary Medicine. Her areas of interest for research, teaching and outreach include milking equipment evaluation, milking parlor performance, on-farm mastitis diagnostics, and mastitis control. In addition, Dr. Royster is the faculty advisor for the University of Minnesota Laboratory for Udder Health.
---
Laura Salano – DVM, PhD, Dairy Comfort and Welfare Expert at Lactanet
Laura Solano is a dairy comfort and welfare expert at Lactanet, Canada. She plans and delivers KTT programs and conducts research focused on animal disease prevention and control, along with housing and management impacts on cow health and welfare. Laura brings more than 12 years of experience as a dairy veterinarian, researcher and consultant, delivering evidence-based programs to help producers and farm advisors troubleshoot challenges related to animal care and multifactorial diseases. She holds a veterinary degree from Costa Rica, where her family owns and operates a dairy farm. In 2011, she moved to Canada to complete her PhD in the epidemiology of dairy cattle lameness and hoof lesions at the University of Calgary, Alberta. In her spare time, she loves travelling with her family, hiking and escaping winter to a sandy beach.
---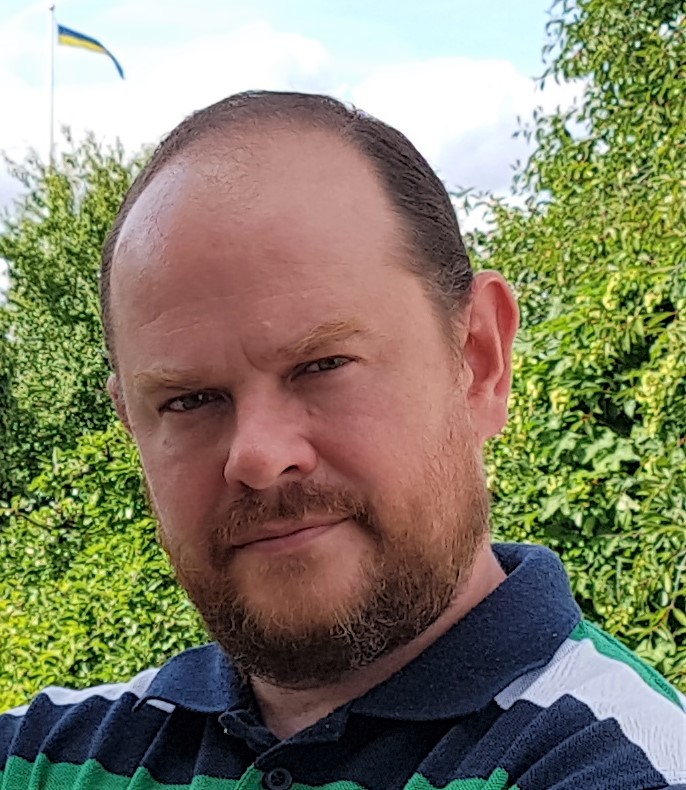 Evgenij Telezhenko – PhD, Researcher at the department of biosystems and technology, Swedish University of Agricultural Sciences, Alnarp, Sweden
Evgenij Telezhenko is researcher at the Unit of Animal Environment and Building Function, department of biosystems and technology, Swedish University of Agricultural Sciences.
His research focuses on the effect of housing and management on health, welfare and production of farm animals, primarily dairy cattle. Evgenij provided an important contribution to the field by investigating effects of different flooring systems on gait, behavior, foot health and biomechanics in dairy cattle. Evgenij received his PhD in animal science from the Swedish University of Agricultural Sciences in 2007 and then held a position as a postdoctoral researcher at the University of British Columbia's Animal Welfare Program in 2009-2010. Next, he worked in the dairy industry and then returned to academia in 2017 with new ideas and experience. He is currently working with research projects that explore different aspects of hoof trimming in cattle and pigs.
---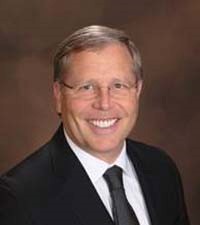 Dr. Randall Wolcott – Founder of the Southwest Regional Wound Care Center in Lubbock, TX.
Dr. Wolcott began his wound care practice over 20 years ago and has been practicing medicine for more than 30 years. He is passionate about healing wounds. The Wound Care Center specializes in biofilm-based wound care and incorporates state of the art technology with molecular diagnostics and advanced medicine. His personal research at the Wound Care Center's own Research and Testing Laboratories and his collaboration with numerous experts in the wound care field have earned him international recognition. His work has been published in several textbooks, as well as prominent journals. Dr. Wolcott is also a member of the Global Wound Biofilm Expert panel created in 2015.
---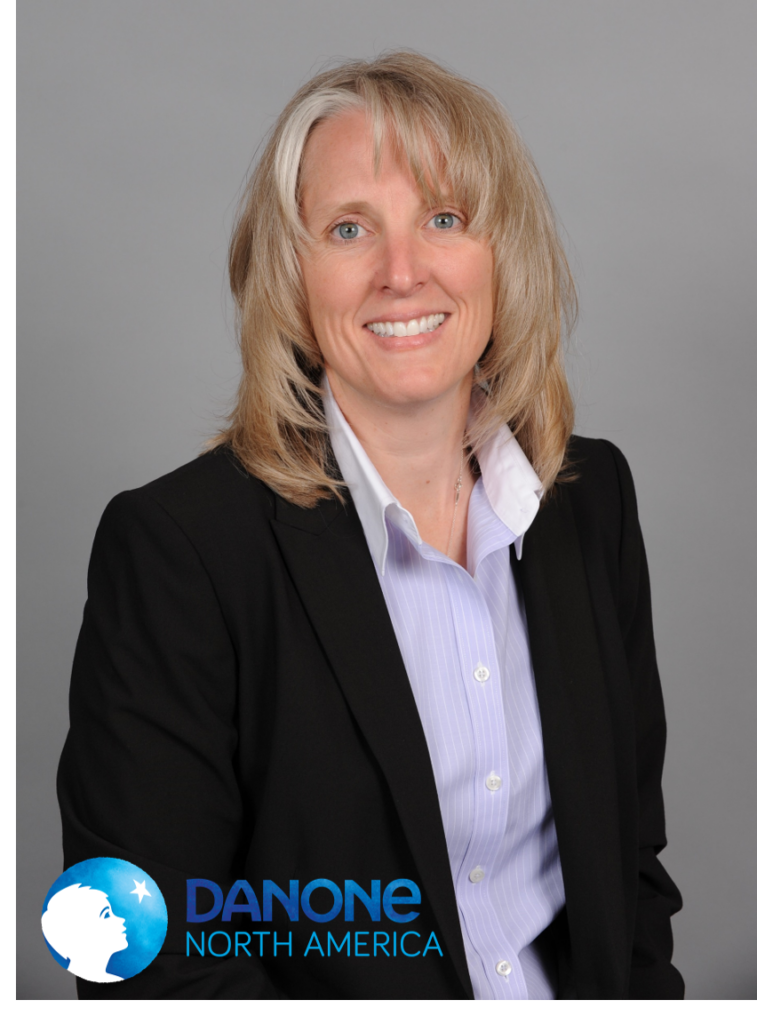 Jennifer Walker – DVM, PhD, Director, Quality and Care at Danone North America
Jennifer Walker graduated in 2000 from the University of California-Davis and spent four years in private practice on California dairies before earning her PhD at Ohio State University in 2010. Realizing that the greatest opportunity to drive meaningful improvement in animal welfare was through the supply chain, Jen made the leap from the barnyard to the board room and joined Dean Foods – leading the development of their animal welfare program as director of dairy stewardship. Jen joined Danone North America as director of milk quality in 2018 and is now responsible for managing milk quality from farm to factory gate, as well as the development and management of Danone North America's industry-leading animal welfare program – Quality and Care. In 2018, Jen completed her master's degree in animal welfare ethics, policy and law through the University of Edinburgh. The following year, her efforts, passion and results in shaping national best practices in dairy animal welfare were recognized by her alma matter, UC-Davis, as one of the College of Agriculture and Environmental Sciences Award of Distinction recipients.
---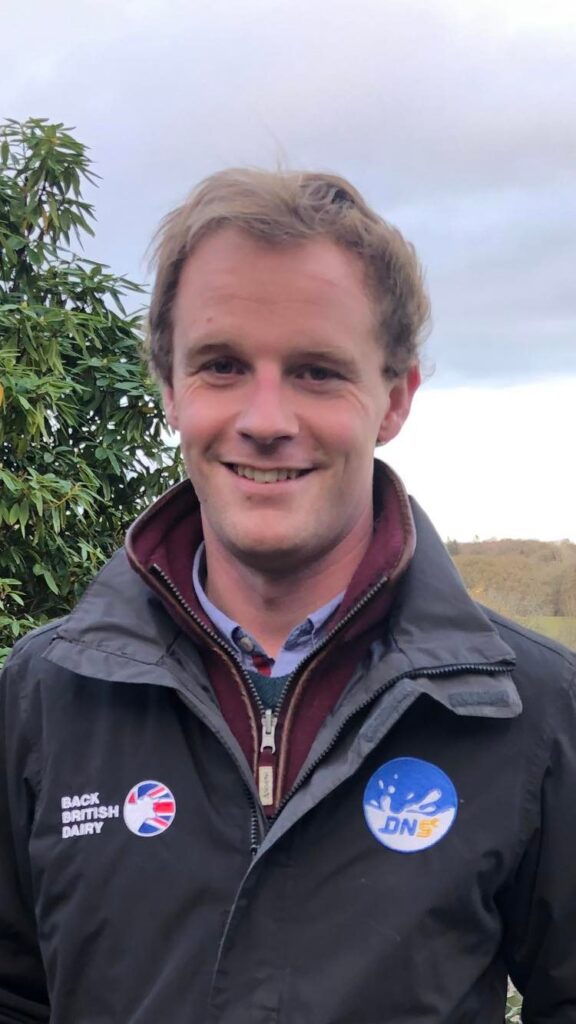 James Patrick Wilson – PhD, Foot Health Consultant at Herd Health Consultancy
James Wilson graduated from Nottingham University in 2014 with a bachelor's degree in agriculture and livestock science. Following a year of herd management, James returned to Nottingham University to complete a PhD – investigating optimal treatment and prevention strategies for claw horn lesions in dairy cattle. The PhD project was completed in 2021 and James now works in Cornwall and across the United Kingdom as a foot health consultant with Herd Health Consultancy. He has a passion for using evidenced-based approaches to challenging lameness on farm and works closely with trimmers and veterinarians to achieve this.
---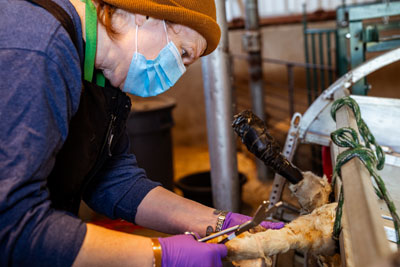 Jenny Wilson-Welder – PhD, Research Microbiologist at U.S. Department of Agriculture-Agricultural Research Service, National Animal Disease Center, Ames Iowa
Jenny Wilson-Welder is a research microbiologist at the USDA National Animal Disease Center in Ames, Iowa, studying the pathogenesis and host immune responses to spirochete diseases in cattle, specifically leptospirosis and digital dermatitis. As a result of her work in infectious hoof disease, especially emergence of a novel disease in wild elk, she is becoming a world expert in all things "smelly hoof." Her current research at USDA focuses on many aspects of host-spirochete disease, including host model development, immune response to chronic infection, spirochete-innate immune interactions, vaccine development and alternatives to antibiotics for treatment. She has spent more than 10 years with the USDA, after receiving her PhD from Iowa State University in 2009. Over her scientific career, she has published/co-authored more than 33 peer-reviewed publications and two patents. When not probing the mysteries of spirochetal immune responses, Jenny can be found spinning, knitting and enjoying the wildlife in her rural Iowa woods with her husband and two house rabbits.
---
Thank You Sponsors!