ATTENTION INTERNATIONAL GUESTS
As of June 12, 2022, the CDC will no longer require air passengers traveling from a foreign country to the United States to show a negative COVID-19 viral test or documentation of recovery from COVID-19 before they board their flight.
---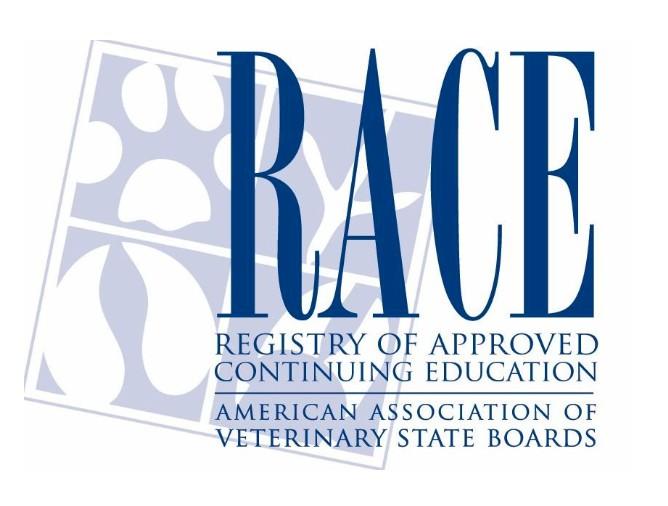 Continuing Education Credit Opportunity
The 2022 Lameness in Ruminants Conference Planning Committee will apply for RACE (Registry of Approved Continuing Education) credits, which help veterinarians and veterinary technicians fulfill continuing education requirements. Planning Committee members anticipate receiving approval of its RACE application for approximately 28 RACE credits.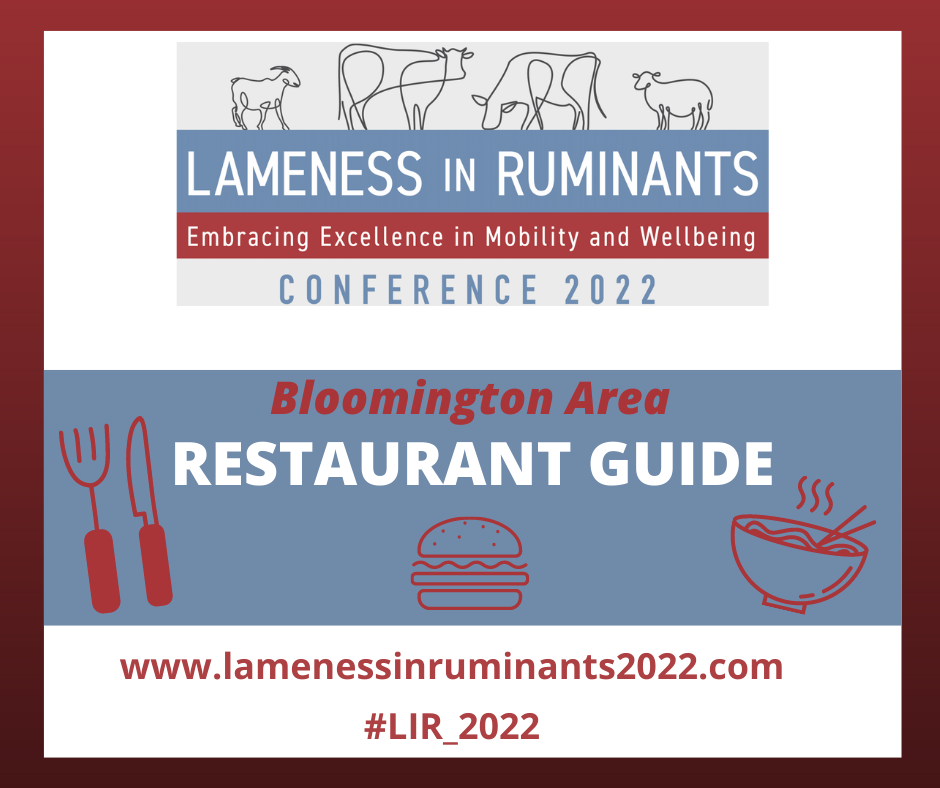 View a list of local restaurants and eating venues to check out while you are in town for the 2022 Lameness in Ruminants Conference!
Click Subscribe for Updates to stay up-to-date on the latest information . Be the first to know when it's time to register for the event, submit abstracts and posters, and sign up for our newest offering, pre- and post-conference workshops.
REGISTRATION IS OPEN!
May 31, 2022 – Early registration deadline. After May 31 registration rates increase.
---
About the Event
The Lameness in Ruminants Conference draws an audience of researchers, veterinarians, animal producers, hoof trimmers, students and industry representatives from around the world. In 2022, the group will gather under the theme Embracing Excellence in Mobility and Wellbeing. The five-day conference will provide attendees with the opportunity to learn the most current research and practices that help to enhance large and small ruminant hoof health. Additionally, attendees can gain additional education and knowledge through pre- and post-conference workshops.
The 2022 conference will feature multiple concurrent tracks. All tracks are open to all participants/registered attendees.
The Research Track features cutting edge and novel research in data analytics, physiology, communication strategies, and lameness research.
The Trimmer Track features producer, trimmer and on-farm personnel centric talks presenting tools and practices to implement in their current operations backed by the latest research. The interactive panel format will encourage discussion with participants and create an engaging learning experience.
The Small Ruminant Track will consist of Dr. Paul Plummer from Iowa State University School of Veterinary Medicine discussing lameness and welfare in small ruminants, and Dr. Richard Lavin from Massey University School of Veterinary Science, New Zealand, giving perspectives of lameness in goats, issues with detection, scoring, and classification. Dr. Jenny Wilson-Welder from USDA Agricultural Research Service will present current research on a severe hoof disease in wild elk with parallels to hoof disease in livestock.
The Beef Track keynote speakers will update you about current lameness problems in beef feed yards and beef cattle in general. Topics to be covered are toe tip necrosis and digital dermatitis among others. An expert panel composed of DVMs, producers and nutritionists will discuss the needs for beef cattle production with regards to lameness prevention and control. The expert panel discussion will have a special emphasis on prevention and control of hairy heel warts (Digital dermatitis) in addition to discussion about opportunities for artificial intelligence to assist lameness and DD detection.
Important Dates:
May 31, 2022 – Early registration deadline. After May 31 registration rates increase.
No deadline – Sponsorship and Exhibitor registration deadline
2022 Conference Program
Location:
DoubleTree by Hilton Bloomington – Minneapolis South
7800 Normandale Blvd.
Bloomington, MN 55439